Alhamdulillah, everythng went smooth for today's shooting, Kak Lin & Abg Hazly's Reception. Aha yrsterday was exception. Ysterday agak sucks, but i manage to handle it, i guess. haha. Harap-harap Asri tk marah. :P But overall, me and Bee had fun today.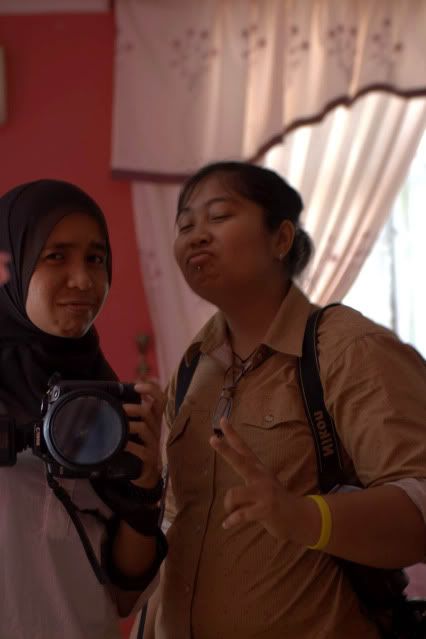 Me: Say what bee?
Bee: P to the E, to the A, to the C, to the E. Peacee yaw !
P/S: The pictures will be updated later kerana gua dh kepenatann yg amat. sumpah ngantok. ok, chow.
love.